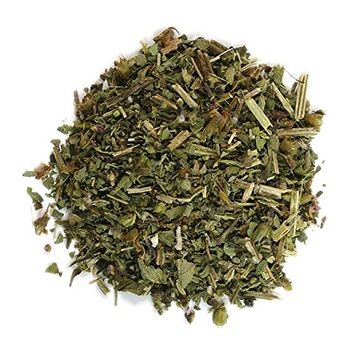 Kids can be notorious and are hard to handle at times. With their mischievous attitude, they tend to fall sick easily particularly cold and flu. With such a tender age, giving medicines is not always an option and parents look forward to some home remedies. Having such quick home remedies will help in treating small illnesses without any side effects that are quite prevalent among kids. Moreover, kids do not like to take medicine which brings parents back to traditional remedies.

While searching for home remedies, tulsi patta is very common n popular in Indian households and is extremely beneficial for kids. It has numerous health benefits that you need to know to ensure good health for your kids.

Check the health benefits of tulsi patta for kids

The health benefits of tulsi patta are as follows:

• Heals skin problems: As kids, they play outdoors and in mud and dirt which leads to numerous skin problems. Adding tulsi leaves to bathing water will help to avoid all sorts of skin problems. By simply rubbing tulsi leaves, it will help the kids avoid mosquito bites while playing.

• Boosts immunity: With powerful medicinal and healing properties, it helps in boosting immunity. Adding few tulsi leaves in water and boiling and giving it to children also helps in boosting immunity.

• Good for dental health: Regularly chewing few tulsi leaves prevents bad odour. It helps fight tartar, cavities, plaque and bad breath. You can easily ensure that your kid is away from all these problems by making them chew a few tulsi leaves every day.

• Good for digestion: With secretive digestive enzymes, tulsi leaves help in strengthening the digestive system and promotes digestion.

• Rich in Vitamin K: For bone and heart health, vitamin K is extremely important and tulsi leaves are rich in vitamin K.

• Improves respiratory health: Tulsi is known to cure chronic and acute bronchitis. It is good for respiratory health.

• Improves eye health: Tulsi leaves soaked in water can cure conjunctivitis. You can use it to wash your kid's eyes.

• Cures fever naturally: With the use of tulsi leaves, fungal and viral fever in kids is treated naturally with its disinfectant and germicidal property.

With the above benefits of tulsi leaves for kids, you can easily avoid medicines for minor health issues that can be cured at home. You can look for a tulsi patta supplier that can offer you fresh and high-quality tulsi leaves and get started with the health care regime for the kids.

Apart from that, you can also get in contact with tulsi patta suppliers in India for a regular supply of tulsi leaves so that you will never miss the good health of your kid and can easily promote good health in every way possible. Tulsi leaves can be consumed or applied in different ways which will help you to avoid various types of minor health issues and to cure certain acute issues. With tulsi leaves, you can make sure that minor health issue does not occur and can be avoided while being at home and particularly for kids.